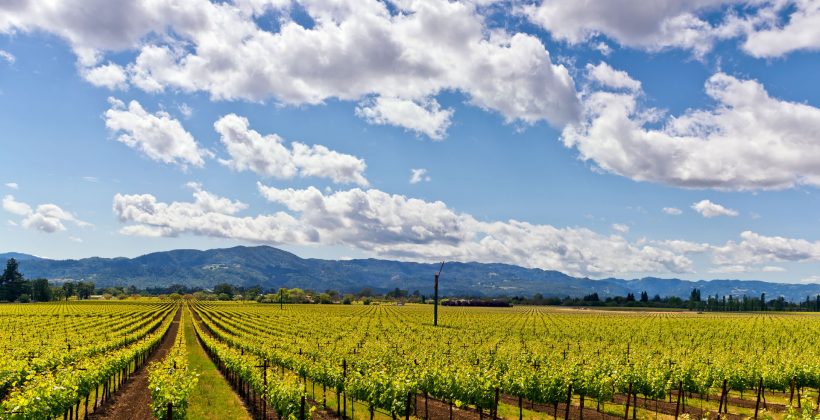 Destination Wedding Guide: Napa Valley California
By Misty Gray / September 11, 2023 / Napa Valley, CA, Traveling / 0 Comments
Welcome to our series on destination weddings. This month, we head west to Wine Country! Napa Valley, Sonoma Valley, and the scenic North Coast of California.
Getting married? As you embark on this exciting new chapter in your life, there is hardly a more romantic and enchanting location to say "I do" than Napa Valley, California.
Nestled amidst rolling hills, vineyards as far as the eye can see, and towering redwood trees, this destination offers not only a picturesque backdrop for your wedding but also an abundance of activities to indulge in—empowering you to make your wedding a memorable event, not just for you and your spouse-to-be, but for all your loved ones in attendance.
In this guide, we're going to explore some of the best features and aspects of this particular wedding destination with a groom's eye view, covering the most appealing venues, preparation tips, and entertainment options available in Napa Valley and the North Coast.
If you're thinking about taking a trip to Cali for your wedding day, here's what you need to know.
Napa Valley, California as a Wedding Destination: An Overview
Known far and wide as prime Wine Country, Napa Valley and the neighboring Sonoma Valley are meccas for wine aficionados, offering a range of venues from luxurious vineyard estates to rustic barn settings.
Couples often find the appeal in the relaxed, yet sophisticated atmosphere that this region offers—combining natural beauty with exceptional wine and fine dining.
Some popular wedding venues include:
Being a Groom in Napa Valley, California
As the groom, being a good host (and an awesome leader for the wedding party) is your prerogative. Here are some tips to help you succeed:
Be Involved: Play an active role in selecting the region-specific offerings for your wedding—be it choosing a locally sourced menu that showcases the best of Napa Valley's culinary scene or opting for a wine selection that highlights the area's finest vineyards. Your involvement will not only ease the planning for your partner, but also allow both of you to immerse yourselves in the rich experiences Napa Valley has to offer.
Keep Calm: The Napa Valley encourages relaxation and tranquility with its natural beauty. Encourage this spirit during your wedding preparations and on the big day. Keep a calm demeanor, encouraging everyone to soak in the picturesque environments (and the fine wine). It's all part of the beautiful journey in Wine Country.
Personal Touch: When crafting your vows or speech, consider sprinkling in elements unique to the Valley. You could, perhaps, mention the majestic vineyards or the tranquil mornings that the valley is renowned for. Sharing what the valley means to both of you could add a touching and personal note to your vows, resonating well with the spirit of your destination wedding.
Entertainment Options in Napa Valley, California (For You and Your Bride to Be)
Beyond the wedding ceremony, Napa Valley offers a plethora of entertainment options for you and your partner to enjoy, including:
Wine Tours: Take a romantic wine tour, visiting some of the most famous vineyards in the region.
Spa Retreats: Unwind with a couples spa retreat in one of the many luxury spas in the area.
Hot Air Balloon Rides: Start your marital journey soaring high above the vineyards in a hot air balloon ride.
North Coast Adventures: Explore the majestic Redwood Forest or take a scenic drive along the rugged California coastline for some breathtaking vistas.
Napa Valley, California Travel Preparation Tips
To ensure a smooth and enjoyable trip, keep the following tips in mind:
Clothing Essentials: Pack formal as well as casual attire to suit various occasions. Lightweight jackets are a good idea as evenings can be cool.
Footwear: Comfortable footwear for walking through vineyards and exploring scenic locations is recommended.
Don't Forget the Tuxedo: Remember to get fitted for and order your tuxedo well in advance, from a reliable location. Need some help with this? Stop by Karl's Tuxedo, right here in Springfield, MO, and we'll make sure that you have the perfect fit and style for your big day.
Conclusion
As you step into this significant life milestone, Napa Valley, California, stands as a destination that promises not only a perfect wedding backdrop, but also an experience steeped in romance, adventure, and finesse.
Equipped with these tips, you're now all set to be the most splendid groom Napa Valley has ever seen.
Let the valley's magic envelop you as you begin this beautiful journey hand in hand with your bride-to-be!
We'll raise a toast to you!
Share this post, choose your Platform!