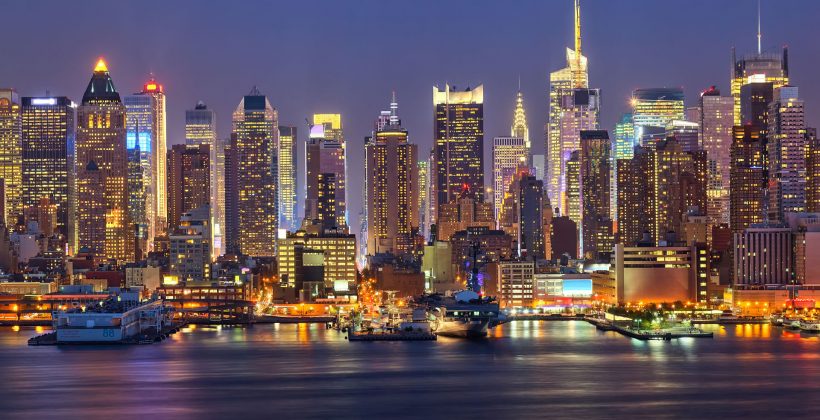 Destination Wedding Guide: New York City – The Big Apple
By Misty Gray / March 11, 2023 / New York, NY, Traveling / 0 Comments
Welcome to our series on destination weddings. This month: New York City! Be sure to check out the companion piece over on our MK Bridal website.
As you prepare for one of the most important days of your life, you're likely looking for the perfect destination for your wedding.
Well, rest assured. If your bride has been taking a super-close look at the city that never sleeps—you just might be in luck.
New York City offers an unparalleled wedding experience with its unique blend of bustling city energy and romantic charm.
From iconic landmarks like the Empire State Building and the Statue of Liberty to hidden gems like Central Park's Bethesda Terrace—there are countless potential stunning backdrops for your special day.
In addition to picturesque locations, New York City also boasts a vibrant food and culture scene. Regardless of whether you'd rather indulge in world-renowned cuisine, catch a Broadway show, or dance the night away in one of the city's legendary nightclubs—the possibilities are endless.
If you and your bride are considering a 'matrimonial pilgrimage,' and wish to embark on a truly unforgettable adventure to the heart of one of the world's most exciting cities—get ready for the wedding of a lifetime in New York City.
New York City as a Wedding Destination: An Overview
New York City is an ideal destination for a wedding, offering the perfect blend of urban energy and romantic charm.
The city is filled with iconic landmarks, ranging from the pulsing energy of Times Square to the eerie beauty of Brooklyn Bridge Park, providing a stunning backdrop for your special day.
Additionally, the city's transportation infrastructure makes it easy for guests to navigate and explore all that the city has to offer.
If you choose to tie the knot in the city that never sleeps, you'll literally be celebrating your love in one of the world's most exciting cities—and making memories that will truly last a lifetime.
Being a Groom in New York City
First off, the possibilities are endless when it comes to choosing a venue.
Want a rooftop wedding with sweeping views of the skyline? You got it.
Prefer a more intimate ceremony in a charming brownstone?
That's an option too.
There are countless venues to choose from, each with its own unique vibe.
And let's not forget about the food.
New York City is a foodie's paradise—so you can rest assured that your wedding feast will be nothing short of amazing.
From classic New York-style pizza to fancy five-star restaurants—the Big Apple has it all.
But what really sets a New York City wedding apart is the energy.
There's just something about the hustle and bustle of the city that adds a special 'magic' to your big day.
Plus, with so many iconic landmarks and neighborhoods to choose from, you and your wedding party will have plenty of opportunities to take unforgettable photos and engage in fun wedding party activities.
So, if the goal is to plan a wedding that's as unique and exciting as you are, New York City is definitely worth considering.
(Just be prepared for some serious FOMO from all your friends who couldn't make it!)
Entertainment Options in the Big Apple (For You and Your Bride to Be)
So, New York City is such a massive place that it would be impossible to fit all of the entertainment options into one book—much less a blog post!
With that being said, we know that as the groom-to-be, you'll be tasked with managing the trip entertainment for the wedding party.
So here are some of the most popular entertainment/activity options that are sure to earn you an 'A+' score from everyone involved!
Catch a Broadway show
Visit one of New York's iconic museums
Take a tour of Central Park
Visit Times Square
Tour the Empire State Building
Check out the Statue of Liberty
Go to the top of the Rockefeller Center to see an amazing panoramic view of the city
Walk the High Line—an elevated park built on the foundations of an old railway line
Take a food tour
Check out a few of NYC's legendary nightclubs
NYC Travel Preparation Tips
Obviously, sourcing your tuxedo (and doing it well in advance) is the #1 priority on your list.
If you haven't gotten measured for it and had it ordered yet, good heavens—stop by or call us right now to get it sorted out!
In addition to your tux, you're also going to want to make sure to pack enough stuff to keep you outfitted for daily and nightly NYC adventures. Here's a basic list:
A more casual suit
Comfortable shoes
Weather-appropriate attire (for casual sight-seeing and activities)
A jacket or coat (appropriate to the season)
Winter clothing (if you plan to visit during the winter—it gets cold in NYC)
A tie (or a few)
A nice belt
Jeans
An extra dress shirt or two
Some shorts and flip-flops (if you're traveling in the summer)
Conclusion
Now you know everything you need to know (basically) about how to prepare for your big destination wedding day in New York City.
Obviously, this is just the tip of the iceberg.
But the best way to learn is to dive in and try it for yourself!
We wish you the best of luck.
Share this post, choose your Platform!