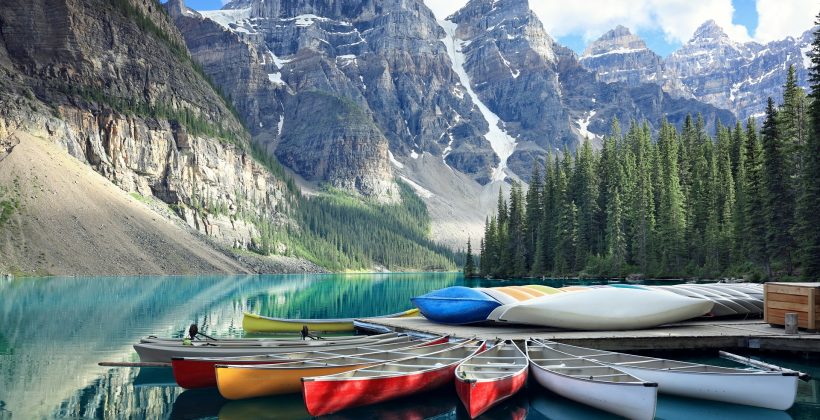 Destination Wedding Guide: Rocky Mountains
By Misty Gray / May 11, 2023 / Rocky Mountains, Traveling / 0 Comments
Welcome to our series on destination weddings. This month: Springtime in the Rockies!
The Rocky Mountains (aka the Rockies), are one of the largest mountain ranges in the world, and the largest mountain system in North America.
They stretch for 3,000 miles from the northern part of Western Canada, all the way down to New Mexico in the south.
Of the 100 highest mountain peaks in the Rockies, 78 of them are located in Colorado, so it obviously the most popular state for people who want to experience the Rocky Mountains in all of their stunning, natural glory.
This means that if you're planning a destination wedding, the Rocky Mountains could be a prime option for a location.
So in this blog post, we'll discuss how you, as a groom, can help to prepare for your destination wedding and work alongside your bride-to-be to make the most of the trip.
Let's dive into it.
The Rocky Mountains As A Wedding Destination: An Overview
The Rocky Mountains offer all kinds of options for fun and adventure, and present brilliant opportunities for a destination wedding.
You'll find that most of the time, featured destination wedding venues will be located in Colorado—and there's a good reason for this.
Since Colorado boasts the majority of the largest peaks, it also tends to offer up the best commercial appeal to travelers as well.
It boasts some of the best venues, Rocky Mountain cities, and ski resorts in the world!
But as a general rule—if you want beautiful scenery, gorgeous wildlife experiences, ski lodge-type resorts, and/or to experience the width and depth of some of the most progressive and eclectic cities in the lower 48—the Rockies certainly deliver in spades.
Being A Groom In The Rockies
As a groom who's getting ready for a springtime destination wedding in the Rockies, your job will be to plan out the group activities—not just for you and your bride, but also for the wedding party.
You may also be tasked with choosing fun things to do on the off days around the wedding. And of course, you may also want to take it upon yourself to plan your honeymoon as a complimentary add-on to the destination wedding trip itself.
Thankfully, the Rockies (especially Colorado) boast plenty of awesome opportunities for all of the above.
Entertainment Options In The Rockies (For You And Your Bride To Be)
There's certainly no shortage of entertainment options in the Rocky Mountains.
For example, you could sign your wedding party up for:
Hiking
Horseback riding
Canoeing
Skiing
Snowboarding
Snowmobiling (depending on the season)
Kayaking
Camping
And a range of other outdoor activities
And if you plan to be in one of the larger cities (like Denver), then you could also do things like:
Fine dining
Dancing
Attending shows
Seeing concerts
Museum tours
Ghost tours
And more.
Of course, being the groom, it'll be your job to source fantastic destination wedding activities and to gather the details for how to get your wedding party to the location efficiently and with minimal stress—so you may want to start planning well before arriving at the ski lodge or resort.
Rocky Mountain Travel Preparation Tips
Obviously, you're going to need to get fitted for a tux before you leave. And you'll want to make sure to have it in hand before lifting off for your ski lodge/mountain/destination wedding trip.
If you need some help getting fitted for (and ordering) the perfect tux, don't hesitate to call or stop by and let us get you outfitted here at Karl's Tuxedo.
With that being said, there are also a range of other clothing options that you should make sure to take with you, including:
A fleece jacket
Long underwear (for cold evenings and slopes)
A water-resistant coat
Jeans
Snow pants (for skiing and snowboarding)
T-shirts
A rain jacket
Shorts
Hiking boots
Tennis shoes
A light jacket
You may also want to bring a hat, some flip-flops, and some swimwear.
Conclusion
Now you know everything that's required to prepare for an amazing destination wedding in the Rocky Mountains.
Of course, preparing is only part of the process.
Once the adventure starts, get ready to make memories that'll last a lifetime.
You've got this.
Now get out there and make it happen!
Share this post, choose your Platform!