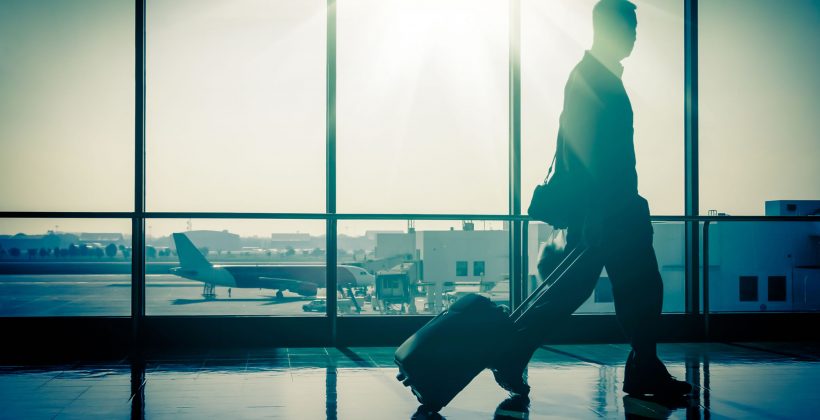 How to Travel with Your Tuxedo
By Misty Gray / October 1, 2023 / Formalwear, Traveling, Wedding / 0 Comments
Packing your tuxedo and bringing it with you to your destination wedding is an important task to get right.
You don't want to damage it on the way—especially since you may not be able to replace it in time for the ceremony at a destination so far away from home.
It takes time to arrange for the perfectly fitted tux. And once you get it, you certainly don't want anything to happen to it.
But how do you travel with your tuxedo without wrinkling it beyond repair, and/or damaging it en route to your destination?
These are great questions.
Let's break it down.
The Best Way To Travel With Your Tuxedo Is With A Garment Bag
A protective garment bag, coupled with a dry cleaning bag, that will cover your tuxedo with a layer of fabric and plastic, is going to be the perfect option for keeping your tuxedo protected while you travel.
And honestly, this is a much better approach than trying to pack these precious garments into a suitcase.
Here's what you need to know.
1. Buy The Proper Garment Bag
It's important that you buy the right garment bag for your tuxedo.
For best results, buy a bag that's large enough to hold your entire outfit—and make sure that you can close/seal it for maximum protection.
2. Keep The Tux In A Protective Dry-Cleaning Bag
As a general rule, you're not supposed to leave clothes in plastic dry-cleaning bags for a prolonged period of time (it can lead to mold and mildew due to a lack of ventilation).
However, while traveling to your destination wedding, it's perfectly safe (and actually a good idea) to leave your tuxedo in the dry cleaning bag—even while it's stored within the garment bag.
3. If You're Flying, Try To Carry It Onto The Flight
If you can, try to carry on your tuxedo to avoid having it packed in with the luggage.
You can imagine how having dozens of other bags stacked on top of your tuxedo will probably result in damage.
At the very least, it'll result in wrinkles—and this could prove problematic once you reach your destination.
If You're Not Using A Garment Bag
If you don't plan on using a garment bag to transport your tuxedo (for example—if you want to pack your tuxedo into your suitcase or duffel bag), then you'll need to figure out an alternative to the 'garment bag' plan.
Here's the next best alternative.
1. Take The Tuxedo Off The Hanger
You never want to fold your tuxedo or pack it into a suitcase with the hanger still attached. Remove the hanger before folding, to avoid damaging the garment or causing excessive wrinkles during transport.
2. Turn Your Tuxedo Inside-Out And Then Fold It
To fold your tuxedo, turn it inside out, place the shoulders together, and then fold it in half. This helps to protect your jacket's exterior from excessive wrinkling and/or damage.
3. Place The Jacket And Pants Into Protective Dry-Cleaning Bags
Once you've folded up your jacket and pants, place them into protective dry-cleaning bags. This will help to provide further protection, but it'll also help to keep dust, hair, and other debris from clinging to the fabric.
4. Keep The Bags As Flat As Possible
Pack the dry-cleaning bags (and the clothes within) into the suitcase to avoid wrinkles.
Try to keep them as flat as possible, so as to avoid wrinkles and damage. Try to pack strategically around these key garments so as to keep them as safe as possible in transit.
Conclusion
There you have it!
Our best tips for helping you to travel with your tuxedo while planning a destination wedding.
We love destination weddings—and we'd also love to help you get measured for the perfect tux in the interim.
Stop by or give us a call to get measured and ready to order the perfect tux for your big day.
And if you need some help arranging a tuxedo rental for a destination wedding, we can definitely help you with that as well.
Share this post, choose your Platform!